With more than 1 billion users in 180 countries, WhatsApp is the world's favorite messaging app.
Facebook's acquisition of WhatsApp in 2014 left privacy experts and security-conscious users concerned. After all, Facebook and its 3rd party apps were involved in multiple security breaches, resulting in thousands of users' private information being leaked. However, WhatsApp has always insisted that they are a separate app, dedicated to creating and maintaining a secure messaging service.
Well, that day has finally arrived with WhatsApp's updated privacy policy speaking loud and clear. WhatsApp is now forcing users to either accept the new policies or lose access to the messaging platform going forward. While the Facebook-owned platform continues to remain a free app with its so-called end-to-end encryption, it seeks your consent to collect and share your personal data with Facebook and Instagram.
WhatsApp's Security Loopholes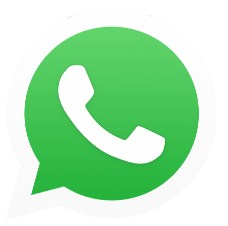 WhatsApp promises end-to-end encryption – a great security feature. However, there are several loopholes that the company needs to address.
Its legal disclaimer states, "As part of the Facebook family of companies, WhatsApp receives information from, and shares information with, this family of companies. We may use the information we receive from them, and they may use the information we share with them, to help operate, provide, improve, understand, customize, support, and market our Services and their offerings."
"Facebook and the other companies in the Facebook family also may use information from us to improve your experiences within their services such as making product suggestions."
"We do not retain our users' messages in the ordinary course of providing our Services. We do, however, host our users' account information, including our users' profile picture, profile name, or status message, if they decide to include them as part of their account information."
In short, this means that while your messages are probably secure, WhatsApp stores user data on private servers. The company can use this information for marketing purposes.
What's more, the data stored on their servers can be given to the government in case of an "out-of-ordinary" event. Hackers can also break into WhatsApp servers and gain access to the phone numbers and account details of users.
The 5 Best Alternatives to WhatsApp – Those Apps Will Maintain Your Privacy And Keep You Secure
1. Signal Private Messenger
Signal is the best privacy-focused WhatsApp alternative you could go for in 2021. Don't believe me? Well, for starters, it does not collect any user information and offers end-to-end encryption just like WhatsApp. On creating a new profile, all it asks is your mobile number, but that too is not linked to your profile.
The phone number acts more like a numeric username in the case of Signal messenger. It is used to generate a private key which is just used for account registration and not for tracking you exactly. If this isn't enough, Signal has been endorsed by the likes of Edward Snowden, Elon Musk, and several other privacy/data security advocates.
In terms of features, you get one on one chats, groups, video/audio calls, disappearing messages, as well as a privacy lock to keep your personal messages away from the prying eyes of friends and family members. Its easy-to-use interface will make you forget WhatsApp in no time!
And the world's now richest man co-signed the app through a tweet.
2. Threema
Threema, a messaging app like WhatsApp, takes security very seriously and encrypts all the data, including messages, shared files, and even status updates. It doesn't even require you to enter an email address or phone number to create an account. This offers an even higher level of anonymity.
What makes Threema one of the best WhatsApp alternatives is the fact that it is open source and does not log IP Addresses or metadata that helps in tracking users or profiling them. However, unlike the apps mentioned above, Threema is not a free app, and it doesn't offer a free trial either. You'd have to pay a monthly fee for the facility it provides.
Telegram Messenger has been known as the best WhatsApp competitor for a while now and nothing's changed. The open-source messaging app is still the best WhatsApp alternative out there. Along with the usual messaging features that both WhatsApp and Telegram pack, the latter brings other features like supergroups of up to 100,000 people, public channels, usernames, the ability to share files of up to 1.5 GB, passcode lock, self-destructing messages, and end-to-end encryption in secret chat among other things.
With more than 200 million active users, Telegram is a popular alternative to WhatsApp. The cloud-based app works across multiple platforms. Similar to WhatsApp, it uses a double-tick system to see when someone received a message.
The app features default end-to-end encryption for voice calls, ensuring that no-one can ever listen in on your calls. However, encryption for messages needs to be manually turned on to prevent storage.
Like Signal, Telegram offers the ability to automatically delete a message after a certain time. It also supports multimedia file sharing.
4. iMessage
iPhone users are already familiar with iMessage, and it is an Apple exclusive app, but it is still worth mentioning when we talk about the best alternatives to Whatsapp in 2021. The reason is pretty simple: Apple gets the privacy game right more often than others.
iMessage also supports end-to-end encryption for maximum privacy. Apple encrypts iMessage on your device, so even it can't read messages while they're in transmission between devices. To read your messages, one either needs to have access to an unlocked Apple device that was a participant in the chat or the device's passcode or biometric login or backups.
As far as UI is concerned, iMessage is pretty impressive with its simple yet attractive interface. It lets you merge SMS with iMessage so that you can access all of it in one place. The only con here is that iMessage is Apple exclusive, and you can't set statuses on this app like WhatsApp.
5. Viber
Viber is another popular messaging and VoIP app that really stands toe-to-toe with WhatsApp when it comes to features. Firstly, the app offers end-to-end encryption in calls, messages, and shared media. Moreover, the messages saved on multiple devices are also encrypted, which brings us to the fact that the messaging apps packs in multi-device support, which WhatsApp lacks.
6. Element
Previously known as Riot.IM, Element is a fun WhatsApp alternative if you're into customizing your chat app. No, we don't mean just customizing colors or font. We mean customizing bots and tinkering with open-source software. Through Element, you can not only send encrypted messages or make video calls but also make bots. Element has in-house bots that perform different functions, but users can also program bots to do different things. This makes this messaging app more flexible and enjoyable, especially for developers.
Moreover, Element provides public chat rooms, kind of like a town square where you can interact with strangers. Of course, you can also make and visit private rooms through private links. If you're keen on privacy, then Element is a great WhatsApp alternative because it doesn't require your phone number. Instead, it provides user IDs that people can use to chat. Lastly, the app is available in seven languages, making it great for multilingual or international users.
7. Wire
The Wire isn't as widely known as other group chat apps on this list, which is a shame. That's because Wire is a great WhatsApp alternative not only for its aesthetics but also because of its features. It is open-source, has end-to-end encryption, and supports use on multiple platforms all at once. That means seamless switching between devices, whether you're in the office or on the go.
Moreover, Wire also provides group video calling which, unfortunately, not all chat apps have. You can video call with up to ten people at a time, so it's perfect for calling relatives and friends. Moreover, Wire enhances privacy with features such as self-destructing messages, deleting messages from devices that received them, etc.
Lastly, it's available on all major platforms like iOS, Android, Windows, macOS, Linux, and the web for free. For a relatively new chat app, it's already a great WhatsApp alternative for anyone looking for one.
Best WhatsApp Alternative Apps to Use
There are a ton of other messaging apps that are pretty decent, like Snapchat, Hike, Kik, Line, etc. However, if you are looking for an app to replace WhatsApp, the aforementioned apps are the best ones you can use. While none of these apps will match the user base that WhatsApp boasts of, they are more than good enough to replace it as far as features and privacy are concerned. So, try out these WhatsApp alternative apps and let us know your favorite instant messaging app in the comments section below.