As the lockdown is about to reach the end, I would like to add some fun to your time as you still home due to the global pandemic.
If you've already exhausted your supply of cozy movies and need a few more suggestions, we've got you covered. Here are additional options, all available on popular streaming services. We have picked up 15 movies that are worth watching to help with your movie selection and take you on a historical journey to the online movie climate.
1. Bird Box
Netflix's Bird Box is as meme-able as it is exciting to watch, with Sandra Bullock playing a woman fighting to survive after a monster attack fundamentally re-shapes the world. Bird Box brings big A Quiet Place vibes into its mix, with folks trying to stay away from monsters who feed on your senses in order to kill you. Bullock's performance as a hardened survivor who has experienced deep personal loss helps root this creature feature in something real and emotional, making Bird Box's journey through the apocalypse all the more interesting.
You can watch Bird Box on Netflix in this quarantine.
2. Ad Astra
Brad Pitt had a big 2019 between turning in an award-winning performance in Once Upon a Time… in Hollywood and hurling himself into the far reaches of space in Ad Astra as the ultimate "guy wracked by daddy issues." As astronaut Roy McBride, Pitt is seen spending a lot of time around other folks, sure. He's on a mission out Neptune's way, trying to track down his (in)famous astronaut dad (played by Tommy Lee Jones) and encounters everything from space pirates to unhelpful space crews to shadowy official who want to prevent him from learning the truth about how his father's crew got lost in space. It's a lonely, harrowing, journey for Roy but it's also quite beautiful, too. Seeing Pitt play a sad astronaut simply looking for some human connection with his father feels at least a little relatable right now, don't you think?
You can rent Ad Astra on Amazon Prime Video.
3. Sweetheart
"I'm stranded on an island and all I got was this [insert terrible survival tool here]" movies are a bit hit and miss. Director J.D. Dillard's Sweetheart is very much a hit, with Kiersey Clemons playing Jenn, a young woman who finds herself marooned on a remote island. As she tries to find a way to survive — and perhaps even get on this stupid spit of land — Jenn encounters a terrifying monster who rises from the sea depths every night, searching for a midnight snack. I won't spoil Sweetheart's surprises but boy, empathizing with Jenn's loneliness, frustration, and fear which comes from spending too much time alone with very real monsters all around here is a really big mood.
You can watch Sweetheart on Netflix in quarantine.
4. I Am Legend
There are only a few actors I trust to pull me out of a self-quarantine funk, one of them being Will Smith. Lucky for me (and you), Smith has made a movie which explores what it means to feel like the last person on Earth after the fallout from a rapidly-spreading viral pandemic has taken a toll on the world: I Am Legend. I, for one, find I Am Legend to be deeply affecting, especially when doling out the big emotional beats culminating in the audience's understanding of why Smith's character, the last man on Earth (or so he thinks), is actually alone.
You can rent I Am Legend on Amazon Prime Video in quarantine.
5. Parasite (2019)
Parasite is definitely a "must watch" movie which has won four Oscars at the Oscars 2020 for Best Picture, Best Director, Best Original Screenplay and Best International Feature Film.
Directed by Bong Joon Ho, it is a good example of how a class discrimination is narrated with a dark-comedy. Greed, class discrimination and a mysterious interloper threaten the newly formed symbiotic relationship between the wealthy Park family and the destitute Kim clan.
You can watch Parasite on Amazon Prime
6. Once Upon A Time in Hollywood (2019)
Are you Quentin Tarantino lover? Are you fond of slow-motion pictures? The this film is perfect for you if you imagine yourself making a soft journey over Hollywood.
The film won the Best Supporting Actor by Brad Pitt and Best Production Design at the 92nd Academy Awards. The film is shot In Los Angeles in 1969, aging TV star Rick Dalton and his longtime stunt double Cliff Booth struggle to make their way around an industry and a city they hardly recognize anymore.
You can watch Once Upon A Time…in Hollywood (2019) on Netflix
7. Bohemian Rhapsody (2018)
The 2-hour film tells the story of the legendary British rock band Queen and lead singer Freddie Mercury, leading up to their famous performance at Live Aid (1985).
Directed by Bryan Singer, the film can be a good example of how to create a good movie set, with lines and style. Sometime details make an incredible movie. If you are a design lover, you will fall in love with the details and decor.
You may watch Bhemian Rapsody(2018) on Amazon
8. Blade Runner (1982)
Directed by Ridley Scott, the 1,5-hour film can be a future classic with its "neo-noir cinema" techniques in which its visual style was influenced by the work of futurist Italian architect Antonio Sant'Elia.
The film takes place in a dystopian future Los Angeles of 2019, a blade runner pursue the traces of four robot replicants, which are also known synthetic humans, and decides to terminate them who stole a ship in space.
The film draws highly stylistic backdrop sources, including futurist Italian architect Antonio Sant'Elia, 1980s Hong Kong, the industrial landscape of Scott's one-time home in northeast England, the French science fiction comics magazine Métal Hurlant and Edward Hopper's painting Nighthawks.
9. The Half of It" (2020)
Streaming on Netflix, this recent teen dramedy makes the rare move of centering a platonic relationship between a bookish girl (Leah Lewis) and a jock (Daniel Diemer) at her high school. In a modern spin on "Cyrano de Bergerac," both teenagers wind up with a crush on the same girl.
10. Love Actually(2003)
Streaming on Hulu, "Love Actually" is reevaluated each year, as we have somehow never reached a conclusion on whether this holiday "classic" is actually horrible. All that conversation must mean there's something worth exploring here. Consider revisiting the movie, if only for its bevy of A-list actors.
11. Mamma Mia! Here We Go Again" (2018)
Streaming on HBO Now, "Mamma Mia! Here We Go Again" is the rare sequel that is better than the original. (Our apologies to the "Mamma Mia!" stans.) In this case, going again means singing all the same ABBA songs — plus some new ones — while revisiting Donna's summertime romances with the younger versions of characters originated by Colin Firth, Stellan Skarsgard and Pierce Brosnan, all of whom also appear in the sequel. Lily James plays the younger version of Streep's Donna.
12. Julie and Julia(2009)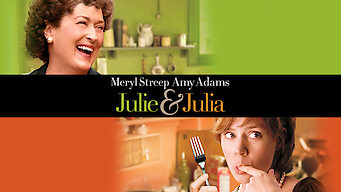 Streaming on Netflix, "Julie and Julia" stars two of Hollywood's finest actresses, Streep and Amy Adams, as Julia Child and a determined blogger, Julie Powell, who vows to make all of the famous chef's "Mastering the Art of French Cooking" recipes. Sounds like an interesting quarantine activity.
What's the perfect way to spend a lazy Sunday? Sound off in the comments.
For more related content click here.